Facts About Major Depression Everyone Should Know

Depression is a Leading Cause of Disability
With an estimated 300 million people suffering  worldwide, depression has become a leading cause of disability. The financial toll that depression takes on an individual furthers the difficulty individuals have in maintaining stable employment and adequately being able to receive treatment. Prolonged depression that is untreated or undertreated only serves to increase the problem leaving the individual, and their families not only with health concerns, but additional financial stress that comes from being on disability and concerns regarding on how to pay for treatment.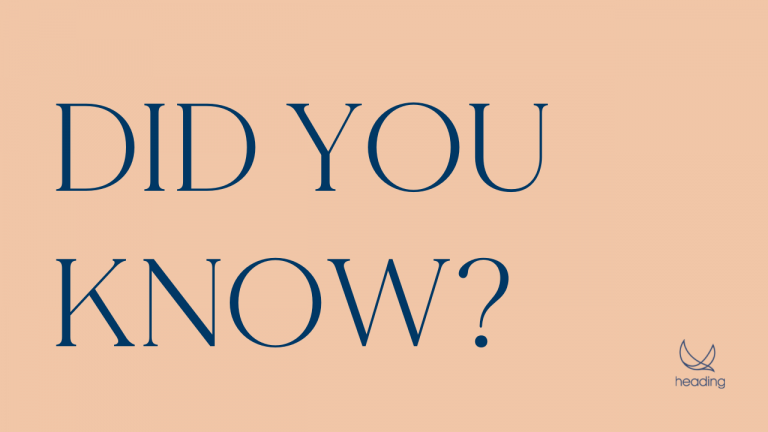 Adults with Depression Have over a 60% Increase in Their Chance of Developing Heart Disease
When it comes to health it is clear that mental health plays a huge role. The two-way link between heart disease and depression is multifaceted. From the impact of prolonged stress on the nervous system stimulation, to inflammation, to the influence depression has on other lifestyle factors including movement, diet, and socialization, it is obvious that the physical body suffers when the mind suffers. Mental health is health, and must be a serious part of the conversation.
Suicide is the Fourth Leading Cause of Death in People 15-29
Depression can be lethal especially for young people. More than 700,000 people die by suicide every year. Not only do these deaths have tremendous ripple effects, they are completely preventable. Education, resources, access to personalized and more effective treatments, and reducing the stigma around mental health are all important components in suicide prevention. 
Combining Therapy with Medication Often Works Better Than One Treatment Alone.
When it comes to depression, many people consider taking medication, which can be effective in symptom reduction.  However, most people with major depression respond better to a combination approach that includes psychotherapy. Treatment that incorporates both top down and bottom up approaches seems to work. While medication is addressing symptoms physically, therapy can come in to help a person develop longer term coping strategies to better navigate stress.  Increasing access to in-network psychiatrists and therapists is key in increases access to care that improves outcomes. 
Some Studies Show 10%, and Others Up to 30% of People with Major Depression are Treatment Resistant
While SSRIs and combination therapy work for some, they don't work for all. Be it side effects that become intolerable, or simply a medication that no longer works, treatment-resistant is a term that applies to someone that has tried multiple attempts at treatment (typically medication) and is still suffering. There are many theories as to why SSRIs don't work or stop working. However, that does not mean there isn't hope for those individuals. New treatments like psychedelic treatments, including Ketamine therapy, have shown rapid improvement of symptoms for those who have experienced treatment resistance.
There is a 2-Way Link Between Sleep Disorders and Major Depression.
Restful sleep supports the brain, and a healthy mind promotes good sleep. Those who experience sleeplessness and insomnia are more likely to experience major depression. Additionally those who have trouble sleeping may have less success with medication as well. A tired mind and body have a difficult time healing. Bottom line, those who are experiencing sleeplessness should be talking to their mental health care provider about it, and developing strategies to get more restful sleep, and providers should be proactively asking about and addressing sleep concerns.
Changing Medications is Common and Normal, as is Pursuing Alternative Treatments and Therapies, Such as Ketamine, rTMS, and Psychosocial Interventions
It is common for a medication that has worked for years to stop working for someone with depression, and this may be for a variety of reasons both biological and related to life events. For some, switching to a new medication works. However, for others, it does not. People who are treatment resistant, which generally mean they have tried and failed to find relief from traditionally prescribed medications, may be more inclined to seek interventional treatments. While treatment resistance is difficult to treat a significant number of people with treatment resistant depression who engage in other treatments such as Ketamine, repetitive transcranial magnetic stimulation, and psychosocial interventions do find some level of relief when traditionally prescribed medications stopped working.
Want to find out if Heading is right for you?
Complete our consultation form and an intake specialist will get in touch.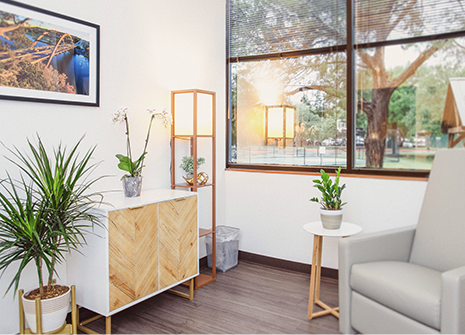 Schedule your consultation