Cognitive Behavioral Therapy 101: What You Need to Know
Whether searching through provider bios or hearing about your therapist's treatment plan at your first psychotherapy appointment, you'll likely come across a therapy called cognitive behavioral therapy (CBT). This post will cover the basics of CBT to help you make more informed decisions regarding therapists and treatment plans as you navigate your way through your mental-wellness journey. Specifically, we will answer the following questions. 
What is CBT?

What techniques does CBT use?

What is CBT used for?

What are some other types of CBT?

How effective is it?

What are some additional benefits or advantages of CBT?

What should I keep in mind during treatment?

What can I do if it doesn't work?
What Is CBT?
CBT is a form of psychotherapy based on the idea that our thoughts, emotions, and behaviors are interconnected and that while we can't directly control our feelings, we can adapt our unproductive thoughts and behaviors. In turn, these impact our emotions, which improve our mood and support more positive thoughts and actions.
What Are the Tools of CBT?
CBT utilizes a variety of techniques to help patients identify and alter their unproductive thoughts and behavioral patterns. In one of the more common techniques, therapists help patients recognize common "cognitive distortions" (i.e., unhelpful or irrational ways of thinking). 
For example, your therapist might provide you with worksheets and exercises designed to highlight distorted thoughts that can result in stress and anxiety, which might include:
Catastrophizing

: Blowing things out of proportion or assuming the worst without justification

Should statements

: Thinking in terms of what you should do rather than what you can do

Black and white thinking

: Thinking of things as all or nothing

Emotional reasoning

: Assuming that because we feel a certain way, things are that way
Other CBT techniques include:
Cognitive restructuring

: Cognitive restructuring offers methods for changing your cognitive distortions after you've identified them. These include techniques like Socratic questioning, guided imagery, and more. 

Exposure therapy

: Your therapist may slowly expose you to a thought or situation that provokes anxiety while preventing any avoidant behavior in response. 

Interoceptive exposure

: Interoceptive exposure is used to treat feelings of panic. This therapy helps reduce sensitivity to the sensations of anxiety through repeated and strategic exposure to its physical and emotional components. 

Journaling or thought records

: Here, you'll record negative thoughts and reactions to identify common themes.

Behavioral experiments

: This involves making predictions before engaging in an anxiety-provoking activity to reveal errors in your thinking. 

Play the script until the end

: This strategy asks patients to play out the worst-case scenario. This can help them realize that even if what they are worried about comes true, they can manage it. 
What Is CBT Used to Treat?
Because of its general structure and because so many mental health conditions are characterized by maladaptive cognitive, emotional, and behavioral patterns, CBT can treat many mental illnesses. While it is primarily used for anxiety and depression, it can also be helpful for:
Bipolar disorder

Eating disorders

Obsessive-compulsive disorder (OCD)

Panic disorder

Post-traumatic stress disorder (PTSD)

Specific phobias

Substance use disorders
It's important to note that when used for conditions other than depression and anxiety, practitioners often deploy a specialized version of CBT. For example,  Teressa Carter LCSW, a Texas-based therapist here at Heading Health, is trained in TF-CBT, a trauma-focused form of the therapy. 
It's also worth bearing in mind that CBT isn't just for treating mental health conditions. It can also help those who haven't been diagnosed with a mental illness as they deal with other difficulties. 
CBT can be helpful for:
Relationship issues

Divorce

Grief or loss

Insomnia

Fibromyalgia

Migraines

Occupational Stress
How Effective Is CBT?
The effectiveness of CBT depends on many factors, including condition type, severity, and whether it's combined with medication. With that said, it is generally a highly effective therapy. 
For depression, some studies have found CBT to be as or more effective than any other form of therapy or psychiatric treatment. Findings are similar for anxiety-related disorders. CBT is often used as a first-line treatment, with over half of patients responding to the therapy. 
The effects of CBT appear to last for a significant period of time as well, with one experiment finding that the treatment's effects can last a year or more.  CBT also works well when combined with psychiatric interventions. In addition to first-line medications such as Prozac and Zoloft, recent experiments suggest that ketamine-based therapies, which can provide rapid and robust relief from treatment-resistant depression and suicidal ideation, can enhance the effects of CBT. 
Additional Advantages of CBT
Aside from being highly effective, CBT has several notable benefits that help explain why it's such a popular choice among mental health practitioners. 
Takes Place Over a Limited Time-Frame
Some therapies don't have a precise end date. CBT is designed to occur over a defined period of time, leaving patients with the tools they need to continue to apply its techniques on their own without the aid of a therapist. On average, CBT training occurs over 12-20 sessions. 
Personalizable
CBT is a highly customizable therapy. Whether you're dealing with anxiety, depression, or insomnia, its wide array of strategies and techniques can be tailored to suit your needs. 
Does Not Require Medication
Though CBT works well (and sometimes better) when combined with medications, many individuals find it highly effective on its own. For example, one study found that patients with OCD who underwent CBT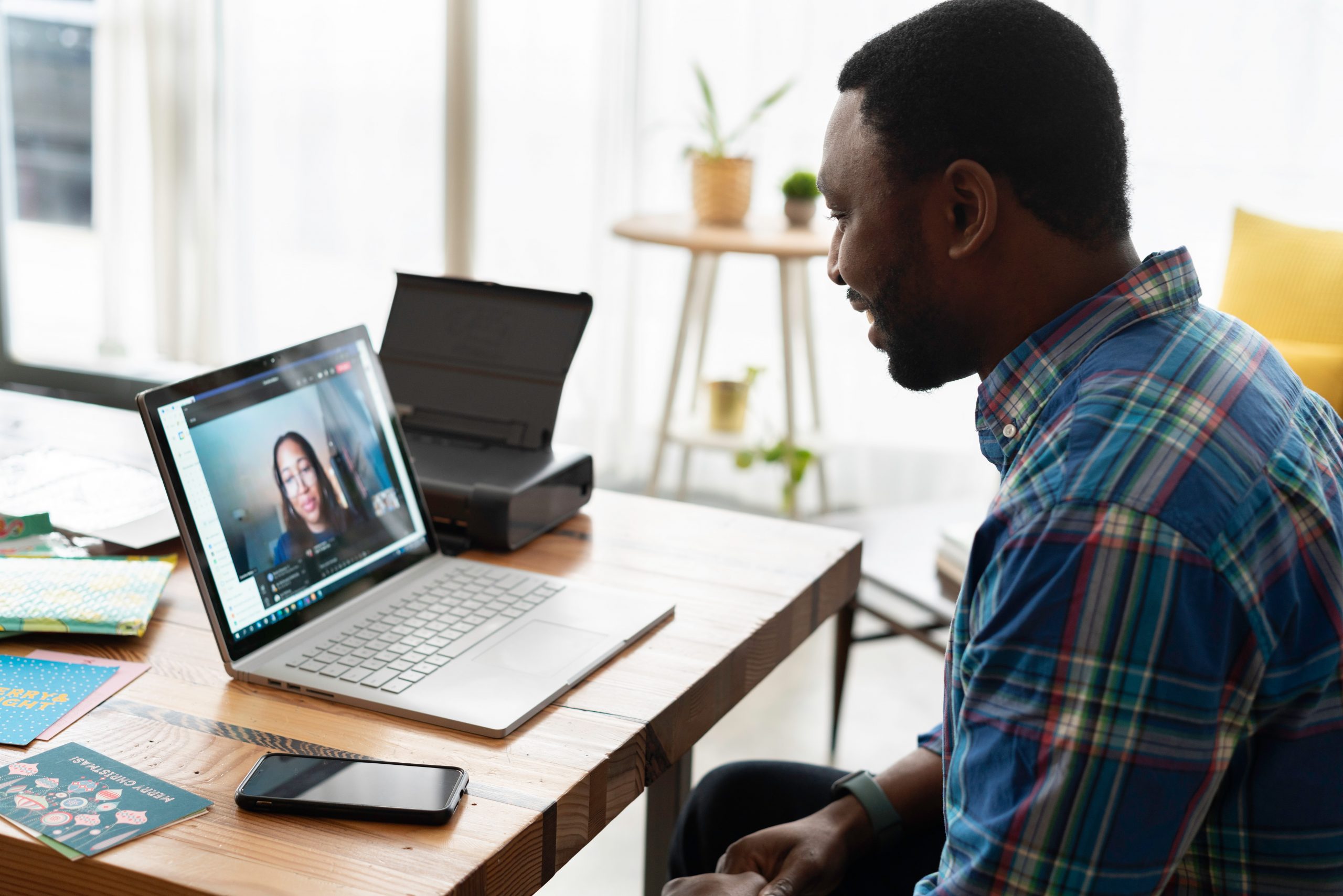 both with and without medications had comparable improvements in their symptoms. 
Works in Virtual and In-Person Settings
Over the course of the COVID-19 pandemic, we saw a sharp rise in the use of CBT in virtual settings as in-person sessions became unsafe. Fortunately, we learned it's still a highly effective treatment. This makes sense when you think about how the treatment works. Whether at home or in person, patients are thoughtfully and carefully guided through one of CBT's many techniques, whose effectiveness doesn't appear to depend on the proximity of the therapist and the patient. 
Some Things to Keep in Mind
You Must Be Willing to Put the Work In
CBT doesn't work on its own. If you don't keep up with CBT activities like journaling, restructuring your cognitive distortions, engaging in exposure therapy, or taking part in whatever other techniques your therapist has decided are likely to be most effective in your case, you won't see results. 
Change Is Gradual
While the treatment is typically limited to 12 to 20 weekly sessions, you likely won't experience a complete improvement in your symptoms within the first few meetings. Instead, you'll progress gradually from one appointment to the next. "The routes of your progress will develop, grow, and strengthen over many weeks," shares Ken Brown LPC. "This base of tools and strategies will support your mental wellness long after your initial treatments have ended."
Change Can Be Difficult 
Though CBT is effective, applying its techniques and making the necessary changes can be difficult. For example, exposure therapy requires patients to deliberately place themselves in specific situations that stress them out. This can be pretty challenging. As you go through treatment, it's important to be prepared for some discomfort before things get better. 
What to Do if CBT Isn't Working
Despite the effectiveness of CBT, it's not the right therapy for everyone. Fortunately, if you find that you aren't getting the results you were looking for, there are several options you can try, which include:
Trying a different CBT technique

Combining CBT with medication

Switching to a different form of psychotherapy (e.g., acceptance-commitment therapy, psychodynamic therapy, etc.)

Switching therapists
Getting Started with CBT
CBT is a popular and evidence-based form of psychotherapy that emphasizes the interconnectedness between our thoughts, feelings, and behaviors. It deploys specialized techniques that take advantage of our ability to modify our thoughts and behaviors to improve our mood and mental well-being. The therapy is effective for many conditions, from anxiety to depression to phobias and substance use disorders. 
Aside from being highly effective, CBT has the advantage of being relatively brief, customizable, beneficial without medication, and successful in virtual and in-person settings.
In essence, it can be used right away to start influencing change. So even while you are in continued therapy, the tools from a CBT therapy session can be put into practice and then discussed and refined over time with a therapist.
Despite its benefits, patients should be aware that change may still seem to be gradual.  Changing thoughts and behaviors that are well-established requires dedicated work. While it can be challenging and patients must put the work in to see results, CBT does offer hope of finding a new outlook on life.
Types of CBT
In addition to the standard CBT and its variants focused on treating specific disorders, several other related therapies are often considered forms of CBT. These CBTY spin-offs and related therapies take the theoretical essence or have similarities to CBT and expand it with additional ideas and techniques.
Cognitive Processing Theory (CPT)
Developed by Dr. Patricia Resick, this therapy is highly effective against PTSD.  Throughout the treatment, patients identify and challenge unhelpful beliefs related to the trauma.
Mindfulness-Based Cognitive Behavioral Therapy (MBCT) 
This form of therapy builds on CBT by combining it with mindfulness meditation to help patients pay attention to and learn from their thoughts and feelings in a non-judgmental way. The treatment utilizes several techniques, from meditation to body-scan exercises, to yoga.
Dialectical Behavioral Therapy (DBT)
Rather than focusing on identifying and modifying unhelpful ways of thinking, DBT teaches people how to regulate their emotions, live in the present moment, and tolerate feelings of stress.
Metacognitive Therapy (MCT)
Instead of targeting our specific worries and fears, metacognitive therapy addresses general beliefs about worrying. It proposes that anxious and depressed individuals worry as much as they do because they believe doing so will help them avoid negative outcomes. MCT aims to undermine these erroneous beliefs.
Want to find out if Heading is right for you?
Complete our consultation form and an intake specialist will get in touch.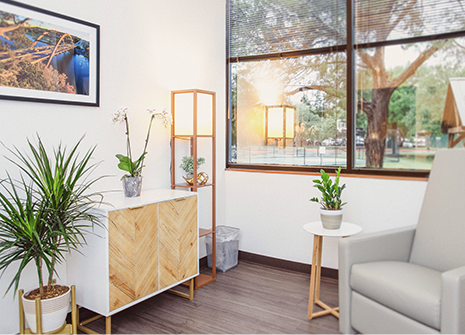 Schedule your consultation