The Positive Impact of Therapy in Maternal Care with Meghan Murchison, LPC

Getting Therapists Involved in the Maternal Healthcare Conversation
In this edition of Care Insights we spoke with Meghan Murchison, a therapist with Heading Health who is based out of Houston, Texas.  Meghan's passion for counseling started from a desire to reduce the stigma surrounding seeking therapy, especially for Black and BIPOC people. Now, Meghan says it is her journey as a mother that continues to fuel her passion to support people in finding mental wellness.  She offered insight from her own life as well as her professional expertise on the subject of maternal mental health, what she thinks is important for pregnant people to know, and how she feels therapists and doctors can do better when it comes to helping new mothers and parents thrive. 
"I have a passion for maternal mental health and focusing on women and the very broad spectrum of motherhood. My personal goal is to decrease the amount of deaths related to childbirth and post childbirth," Meghan began.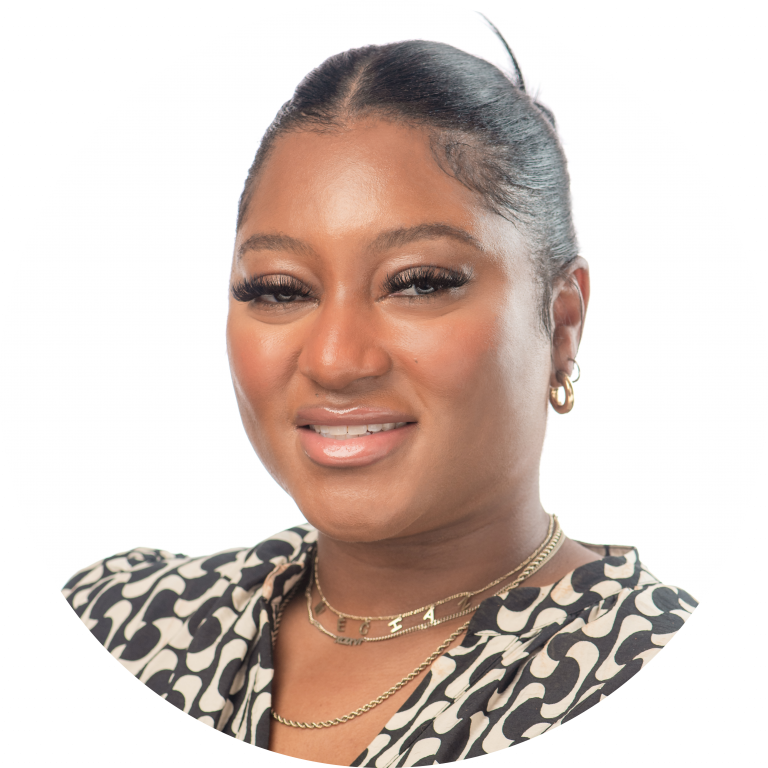 Moms Need More Than Screenings
"I would like for us all to remove the stigma attached to postpartum depression, and how people have been solely categorized as having postpartum depression and not exploring other very real things like access to resources and support, PTSD after difficult pregnancies or traumatic births, OCD, anxiety, and even psychosis which can also occur during pregnancy and after childbirth," she offered.
"After having a baby you go to doctor's office and they do this little check-off list but I personally, as someone who completed the list and have clients who have completed the list,  I don't feel that it is thorough enough. It's a start, but we need to do more" Meghan noted.
"Physicians could do better in making sure that they partner with psychiatrists and partnering with therapists, and keep those referral pathways top of mind. Women should be getting help immediately, and preferably long before this 6 week checkup because finding a therapist after you've had a baby is probably the very last thing on your mind." 
The checklist that Meghan is referring to is a screening that typically occurs while a woman or pregnant person is in the care of an OBGYN. The American College of Obstetrics and Gynocology recommends that doctors and providers screen postpartum for depression and anxiety. ACOG also recommends screenings occur before and during pregnancy to help ensure that comprehensive follow up also happens after birth as well. While screenings are common, studies have found that OBGYNs may need to do a better job ensuring referrals and resources make it to the patient. A 2020 study concluded that screening may not be enough, which echoed Meghan statement. Rather, increasing awareness and increasing resource availability seemed to be missing pieces to supporting the over 15% of postpartum people diagnosed with depression after birth. 
"Screenings just aren't enough," said Meghan.
When asked what therapists could be doing better, Meghan didn't skip a beat.
"Expecting mothers need help and someone who listens. And it doesn't matter if you have five kids, two kids, or it's your first pregnancy, it is – to me – imperative that people receive therapy throughout the entire process of pregnancy, birth, and postpartum because it's a reeling experience. Changes in your body physically and chemically. Changes in your work and social life. Changes in your relationship, and your sex life. And so many of the activities that you used to love may not be on the table any more, or at least for a while. Not to mention pregnancy can also be dangerous for some people. So it can be a scary time," she said.
Advocacy and education seem to be missing pieces according to Meghan.  Very often people don't seek out therapy until after there is a known problem, or someone in their life suggests it. While routine and regular physical checkups with a physician or midwife are involved in pregnancy healthcare, mental healthcare checkups with a licensed therapist are not considered routine. 
Improving Outcomes for Black Women
"Advocating for seeking therapy before and throughout pregnancy is something I would love to see for all moms, but I believe it is very important for Black mothers because there is still an inequity in Black maternal mortality rates," Meghan noted when expanding on her desire for therapy to be considered more routine in prenatal care.
"Expecting moms, especially Black women, can benefit by having a therapist who helps them develop the skills necessary to advocate for their needs during pregnancy care. As a black woman, not only do I have to worry about the fact that my provider may not listen to me, or take my needs or wants into consideration because there is still a very real bias that exists in healthcare."
Meghan discussed not only her professional experience witnessing Black women navigate difficult pregnancies, but she shared personal stories as well, "With my second child I was so afraid. I mean you're already afraid as a mom. You're just worrying about each day. Let me get this baby to the next day. Let me get this baby to the next week. Let me get this baby to the next month but then when you throw in  preeclampsia or gestational diabetes it raises the bar. I was so frantic because diabetes is already something that heavily affects the Black community." 
Statistically Black women do experience more complications during pregnancy, higher maternal and infant mortality rates. While maternal mortality rate has experienced disappointing numbers in general over the last two decades, the gap for Black maternal mortality rates has increased and seems to have peaked during the pandemic.  Additionally, Black women report, on average, less satisfaction with their care, less trust in their providers, and a larger concern about bias among providers. 
"And ours is a community that already experiences a lot of disparity. For many Black women just securing a job with good benefits is a really big deal. So to be able to keep that job and keep that insurance often becomes the priority rather than really focusing on getting adequate rest and care."
"My own pregnancy was very nerve-wracking and scary. But, luckily, I had a therapist that I'd been speaking with consistently. It made a huge difference in the way I approached my prenatal appointments, the questions I asked, and, how I spoke to my doctors. Just having someone who can help you feel more confident in every appointment can really improve the experience and the health of a pregnant person," Meghan concluded.
"There is a huge opportunity for mental health providers to lean towards this community," Meghan suggested.
Therapy for those experiencing pregnancy for the first time is shown to reduce rates of anxiety. Meghan proposes that it may also have a positive effect on how a person feels about the care they receive during pregnancy as well, and empower them to feel strong about the role they play in the health of their pregnancy and new baby.
"Therapy offers an outlet, as well, as a space of accountability," Meghan explained.
"Going to therapy is a bit like going to see a trainer in the gym. You learn the moves, and practice them, and you have a coach guiding you on how it's done. Then you go work out on your own. In the early stages of pregnancy, those tips and guidance are essential, because everything is new. The outlet [of therapy] can be very cathartic and it helps a woman feel like she's not alone because of pregnancy and learn how to use her voice."
Therapy is often thought of as a place to share feelings, or examine events and how they influence responses. Cognitive behavioral therapy, for example, helps patients recognize when a thinking pattern may be faulty and influences a behavior or reaction that is unhelpful, and it is a widely used therapeutic modality for anxiety and depression. However, therapy is not solely CBT.
Therapy also can involve reframing a narrative, or belief system, about oneself, as well as coaching for a pregnant person who may be feeling intimidated by doctor's appointments. Using a therapy session as a training ground to practice establishing boundaries, practice speaking up for themselves at appointments or during labor and childbirth, and discussing plans, fears and desires can be a outlet to process difficult emotions in a safe space. Additionally many therapists employ mindfulness techniques, and can offer education and practices that support nervous system regulation which can be helpful during moments of anxiety including birth itself.
"I can share from my own experience that I had a doctor that solely focused on having a safe delivery – and my birth preferences were not really part of the discussion. 'Get the baby out safely'. That's fair, but I wanted to enjoy my experience. I told my therapist that I was a little concerned that my doctor wasn't not listening to me. My therapist was able to give me the feedback I needed. She told me 'ok you have to be assertive and you have to tell her 'this is what I need. Where can we meet in the middle?' She also suggested I get a doula and encouraged me to write down a birth plan," Meghan shared.
"I heavily encourage talking about that birth plan with your therapist. Birth can be scary, but also it's beautiful, and more times than not that mom and baby are both healthy. A therapist can help you focus on the positive potential outcomes too, especially when you're feeling very anxious. So talking to your therapist is helpful in gathering those plans and empowering you to speak your truth."
When considering her bottom line and what she hopes for the future, Meghan was clear.
"I personally believe that all Black women should know that they have a right to control their medical experience specifically. In birthing and caring for a child we have a history of pain, and a story that needs to change. Dating all the way back to slavery black women often had no autonomy over their experience as a mother, many times their children were ripped away from them or they spent all their time caring for other people's children without being able to dedicate the same time caring for their own. And so I want black women to know that they are powerful, that this is their experience, and their experience only," Meghan concluded.
"If someone makes you feel bad about speaking up for yourself, then they are not the provider for you. They are not a support person for you. You have to find another support person and not to give up on finding that person or people who will help you make your birth the best possible experience for you and baby.
Want to find out if Heading is right for you?
Complete our consultation form and an intake specialist will get in touch.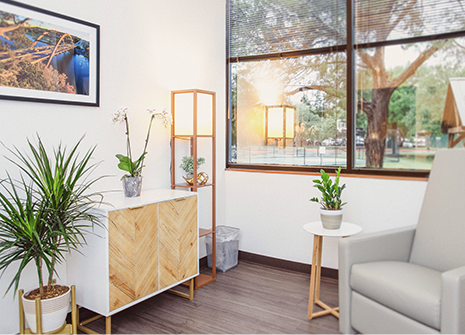 Schedule your consultation