Yes, It Matters if You Like Your Therapist. Here's Why
When searching for the right therapist, you might focus on things like how much experience they have, what conditions they specialize in, and the types of therapy they are trained to provide. 
What you may be less likely to prioritize are features that might impact how much you'll like or connect with them. In some sense, this is perfectly reasonable. Much like seeing a doctor for your physical health, it may seem that all that matters is that they know what treatment to give and how to deliver it. 
While this may be true when it comes to your physical health (though it's questionable even then), there are reasons for thinking that therapy is different. Above and beyond being able to deliver the proper treatment, it matters that patients like, connect, and relate with their therapists. Often talked about in terms like 'therapeutic rapport' or 'therapeutic alliance,' studies have found the quality of patient-provider relationships to be a significant predictor of how well they respond to treatment. 
Explore why this matters, learn some common factors that impact whether patients and providers connect, and check out what you can do if you and your therapist aren't vibing.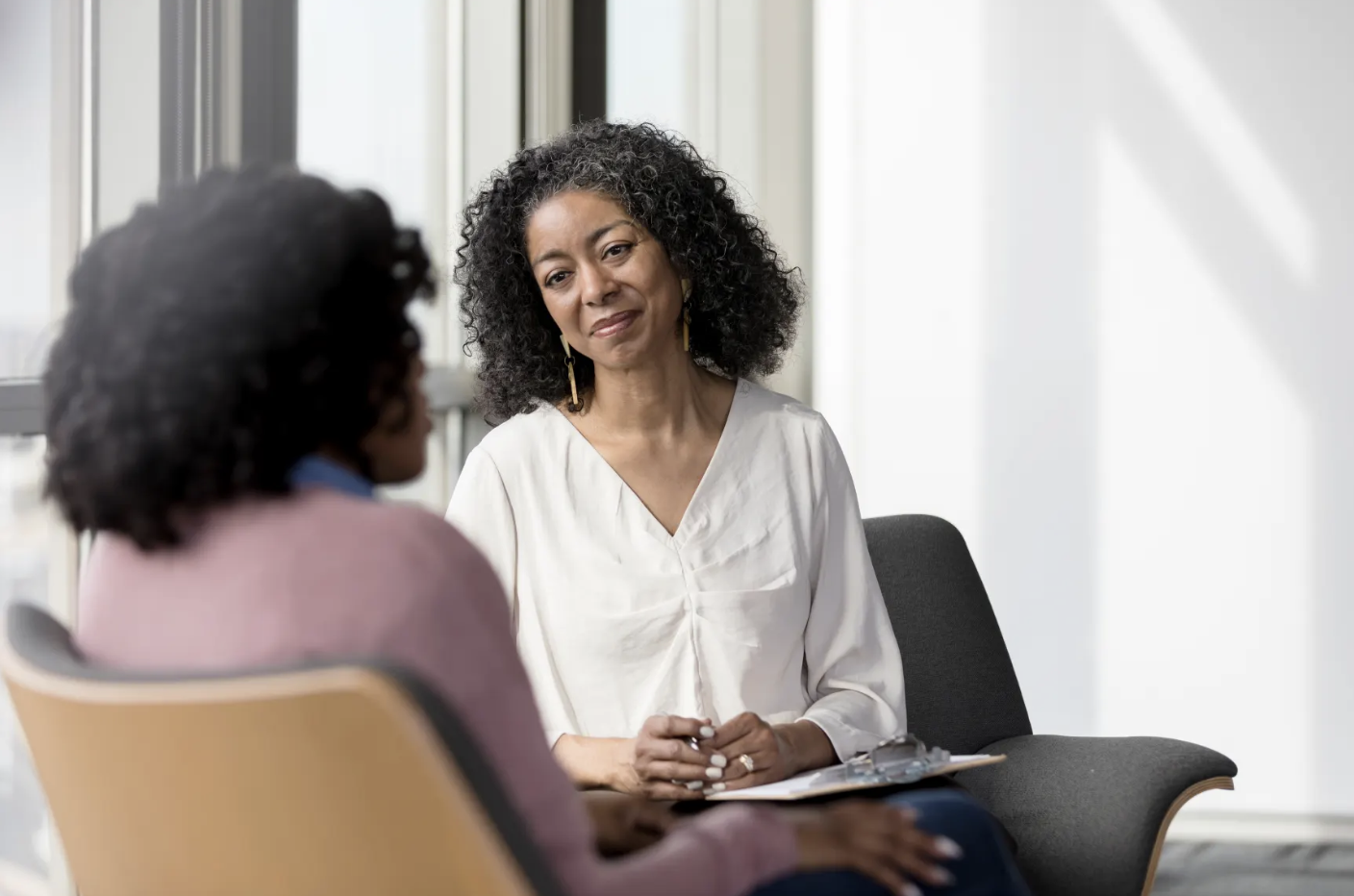 Why It's Good if You Connect with Your Therapist
There are a variety of reasons why it's good to relate to and connect with your therapist. Here are some of the most significant ones. 
#1 You'll Be More Likely To Share Important Information
Therapy often requires patients to bring up and share personal details at the heart of their anxiety and depression. This is an understandably difficult process. Therapy requires a deep sense of trust and psychological safety. If you feel your therapist will understand where you're coming from and won't judge you for your experiences and reactions, you'll have an easier time opening up and delving into what's bothering you.
#2 You'll Be More Open to Their Suggestions
While therapists are not typically 'advice-givers' they will offer insights and suggestions.  It's natural to wonder if it will really work for you, and we're more inclined to seriously consider the suggestions of people that we admire and respect. 
Not connecting with your therapist can undermine your sense that they understand how to address your problems or effectively personalize your treatments.
#3 You'll Be More Likely to Stick with Treatment
While therapy can be rewarding, finding the motivation to stick with it can also be challenging. When you're on the same page as your therapist, this becomes less of an obstacle. Studies have found that the stronger the therapeutic alliance, the more likely the patient is to adhere to the treatment. 
Additionally, if you aren't taking your therapist's advice because you don't connect with them, you may not be seeing the results you were looking for, which can make you wonder whether therapy is right for you.
How to Find a Therapist You'll Connect With
While the list of factors supporting a solid connection is endless, several common traits are particularly important to look out for. Here are a few.
Remember why you are seeking therapy. It's not always best to simply find someone that is exactly like you. However, there may be aspects of your life that you may be more comfortable opening up about if the person in front of you seems to have a level of personal understanding. Consider your willingness to be challenged, or your learning style. Do you want someone who is more directive and straight to the point? Or would you like someone who is conversational, and funny? Typically during an intake session you will be asked about your preferences for therapy and that would be a good time to bring up any aspects of therapy that might be important to you.
Cultural or Ethnic Background
A shared cultural or ethnic background can help for several reasons. For one thing, different groups are more likely to deal with specific stressors due to their lived experience with issues like racism and oppression. To best help patients develop effective coping mechanisms, it can be important for their therapists to have similar cultural or ethnic backgrounds.
Members of the LGBTQ+ community are disproportionately likely to experience mental health problems. According to The Trevor Project, 45 percent of LGBTQ+ youth considered suicide in 2022. Of those who did not receive mental health care, 43 percent said they did not see a therapist because they feared their concerns would not be taken seriously. Therapists with clear LGBTQ+allyship are desperately needed to help this community.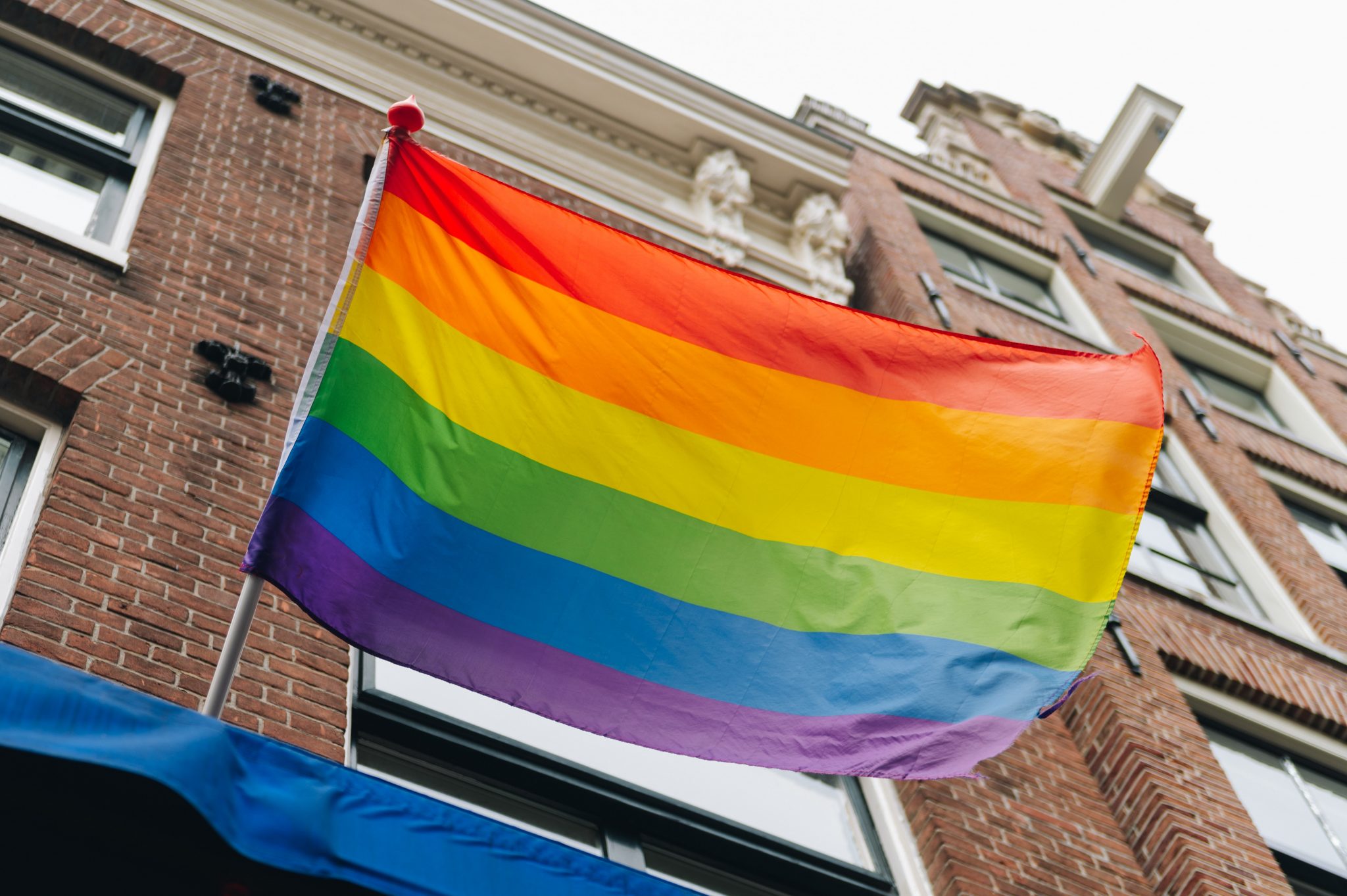 What Should I Do if I Don't Like my Therapist?
Let's say you find yourself in therapy, and despite all your research, you just don't gel with your therapist. What should you do?
There are a few options.
Depending on where the disconnect is, you can discuss it with your therapist. Sometimes, you can try resolving disagreements. Speaking up and voicing your opinions may also allow your therapist to demonstrate empathy, compassion, and a willingness to adopt new strategies to better suit your needs. 
It's not always possible to close the gap between you and your therapist with some quick conflict resolution. When this happens, it's time to break up with your therapist. If you are going to end the relationship, it's best not to ghost them. Instead, open up a conversation where you explain why you want to look for a different provider. Not only does this give the therapist the fix the issues, but it also helps them learn for future clients so that they may avoid whatever mistakes they made in your case. 
While this can seem scary, it's really an easy process. Mental health professionals generally understand the importance of fit and won't judge you for wanting to find the therapist that works best for you. "Remember, you are under no obligation to stick with a particular therapist," shares Patricia Hernandez, LPC.  "Whatever your reasons for wanting to find a new one are, they are valid."
There's nothing unreasonable about wanting to like your therapist. In fact, feeling connected to your mental health provider may be one of the more vital ingredients in a successful mental wellness journey. From helping you feel comfortable discussing challenging and personal topics to strengthening your ability to stick with therapy, a close patient-provider connection can have a significant impact on treatment outcomes. 
When looking for a therapist, check for things that might impact how well you'll connect. This may include a shared culture or ethnicity, gender, LGBTQ+ allyship, and more. If you find you don't like your current therapist, that's no problem. You may not get it right on the first try, but fortunately, switching is no big deal. 
Want to find out if Heading is right for you?
Complete our consultation form and an intake specialist will get in touch.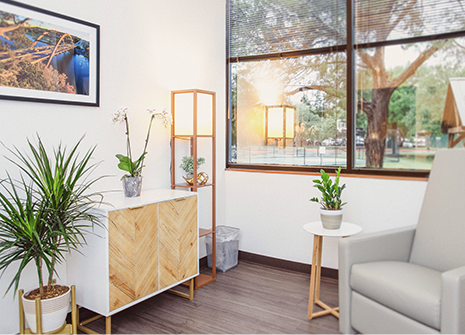 Schedule your consultation