Why a Team Approach is Best for those with Long-standing and Complex Conditions like Borderline Personality Disorder with Dr. Darren Fred and Andrea Marquez, LCSW

Diagnoses carry weight. They not only impact the patient's own view and understanding of what they're going through diagnosis can also influence care plans and treatment. Getting the diagnosis right is crucial, and when it comes to a diagnosis of borderline personality disorder finding specialized providers who collaborate on care improves outcomes. 
Outside of in-patient care where a patient experiences a dedicated team consistently working together on their case, outpatient practices with a team of psychiatrists and therapists who directly work together are less common. Given the known shortage of mental healthcare providers –  and additional shortage of providers who specialize in BPD –  collaboration between providers and providers who seek to develop an expertise in the care of people with a BPD diagnosis is needed. 
In this Care Insights we spoke with Dr. Darren Fred, a psychiatrist at Heading Health who treats patients across Texas through virtual psychiatry. We also heard from Andrea Marquez, LCSW a therapist at Heading Health who offers virtual therapy also for patients in Texas. Both Dr. Fred and Andrea Marquez have experience and expertise when it comes to caring for patients with trauma, and complex including Borderline Personality Disorder. They offer their insight into the diagnosis itself, why a direct, team approach offers superior care, and how having a practice that employs both prescribers and therapists can be a game changer for patients living with difficult-to-treat disorders.
"Collaboration in just about any work field is ideal, and that holds true in medicine and specialties such as behavioral health – especially with long-standing or difficult to treat conditions," said Dr. Fred. 
Direct communication between therapists and psychiatrists working with patients with borderline personality disorder is beneficial in overcoming barriers to treatment, and potential missteps which may impede care. Stigmatization and marginalization of patients diagnosed with personality disorders has been studied as a significant obstacle in finding care, and finding providers on both the medical and therapeutic sides of care can be difficult.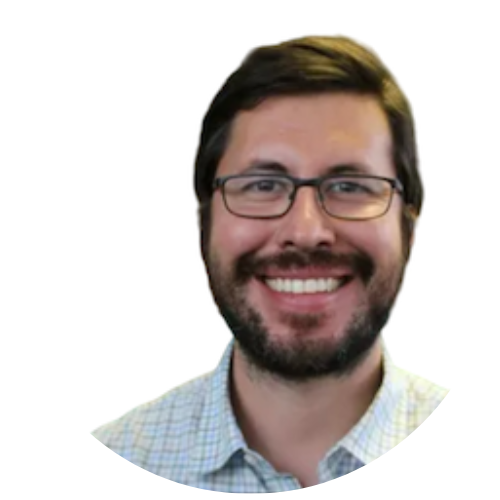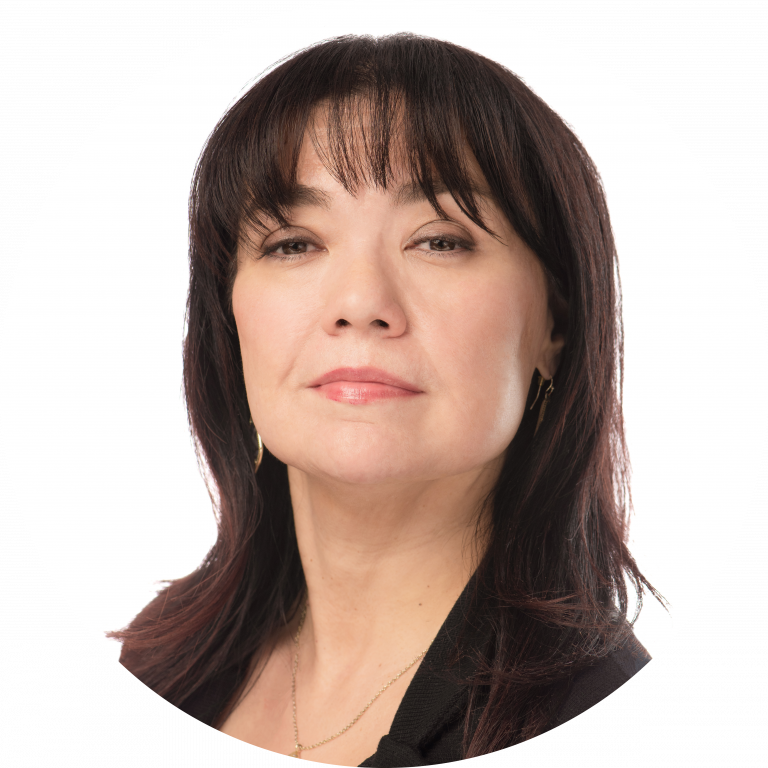 Improving Mental Health Care Through Efficient Communication
"A team approach for managing patients with a borderline personality diagnosis is ideal and has many benefits for the patients," started Dr. Fred. 
"The most obvious benefit is that both treatment parties, the therapist and the prescriber, work together to be on the same page when it comes to diagnosis and treatment."
"I completely agree with Dr. Fred's point of view," offered Andrea.  "If you have a patient with an inaccurate diagnosis, or if it takes too much time to get information shared between providers, it affects a patient's therapy experience, too. Misdiagnosis and delays in care means someone who is struggling waits even longer to experience the improvement in their symptoms that they need, or achieve goals they have for quality of life."
Not only is ensuring that an agreed upon diagnosis is accurate and made clear between providers, Darren and Andrea pointed out how a team approach benefits the patients experience handling the logistics of care, can improve the provider's knowledge of the patient's case, and can motivate a patient to take a more active role in treatment itself.
Reducing Frustration for the Patient
"When a patient has a diagnosis that should be addressed through a combination of therapy and medication they will be attending a lot of appointments – which may seem obvious – but it can be overwhelming to juggle especially for people who are already dealing with significant struggles," said Dr. Fred.
"In my experience with both psychiatrists and therapists under one roof, regularly participating in provider meetings, and being able to send quick, secure messages to one another removes barriers and improves the patient outcome and experience."
It's not uncommon for a patient receiving mental health care to shuffle between several places. Often the everyday mechanisms of communications, paperwork, and scheduling that creates delays in care. Seemingly simple tasks such as patients signing release forms to be faxed to a separate medical office takes time. From there both providers have to try to align time between seeing patients to share notes. Minimizing the burden of these tasks accelerates treatment.
"In my private practice days, where I was a solo practitioner, it could be very difficult to get in touch with a psychiatry provider to consult on a patient – especially when it required connecting with a provider who had a lot of experience treating a patient with borderline personality disorder. I feel very fortunate that I work in a practice where a patient has a team. As a therapist, directly connecting to one of my patient's prescribing providers is a normal part of operating.  In our practice here at Heading we message one another to collaborate on a patient's care," Andrea shared.
Spotting Common Misdiagnoses
When it comes to psychiatrists and therapists who specialize in personality disorders, collaboration can also help spot misdiagnosis and ensure appropriate treatment.
"Collaborating with other providers can also help address misdiagnosis. Patients with borderline personality disorder often have trauma histories, other diagnoses such as PTSD, and most often a mood disorder diagnosis," explained Dr. Fred. "Unfortunately many patients will see one provider who gives them, for example, a bipolar mood disorder diagnosis. Then, another provider might tell them they do not have bipolar disorder but rather unipolar depression.  This can be frustrating and confusing for patients, especially when one provider is suggesting treatment specific for bipolar disorder, and the other is suggesting treatment specific for depression."
Dr. Fred's elaborated on the additional concerns that come with common misdiagnosis for borderline personality disorder noting that not only does that change the treatment protocol, but the medications prescribed may be simply ineffective, or worse, the patient may be prescribed a medication with many side effects, but never experience the intended relief due to not addressing the appropriate problem.
"Take for example a common diagnosis differential of depression or bipolar depression. From a prescriber standpoint these different diagnoses have huge ramifications," Dr. Fred cautioned. "If a patient with borderline personality disorder is diagnosed with a co-occurring bipolar disorder, but does not actually have bipolar disorder, it can lead them down a road of being prescribed medications that may be more sedating, and have more intense side effects such as weight gain, or something more permanent like tardive dyskinesia – which is a complication from antipsychotic medications – and all the while their depressive symptoms are being undertreated, their mood is not improving, and the aren't feeling better."
"I completely agree with Dr. Fred's point of view," Andrea noted. "Bipolar Disorder is one of the most common mistakes we see on the psychotherapy side as well when it comes to borderline personality disorder and co-occurring diagnoses.  I have seen so many patients come in for therapy who are diagnosed with Bipolar Disorder and what they actually are managing is Depression, Anxiety, and/or complex PTSD and they also meet criteria for Borderline Personality Disorder.  
Empowering Patients Through a Team Approach
Prescriptions aren't the only concern. Misdiagnosis also affects therapy too. Darren shared that the psychoeducation a patient has around their diagnosis influences the decisions they may, or may not, take in terms of their own care. Andrea agreed.
"Mood symptoms can be managed by medication but trauma needs a different lens," shared Andrea.
When it comes to changing thoughts, behaviors, and ultimately feeling better patients who feel empowered to make change, and are encouraged to an active role in their care will have better outcomes.
"It's not uncommon for a patient who has been struggling for a long time to assume they have no control of their behaviors especially if they are on medication and it's not working as they thought it would. Misdiagnosis delays a patient becoming empowered to make the positive changes necessary for them to live a more fulfilling life, and rely less on coping mechanisms that have painful consequences," summarized Dr. Fred.
With psychoeducation, appropriate diagnoses, and a team that collaborates the impact is not only the selection of more effective prescriptions and therapeutic techniques, it also inspires the patient to take an active role. To demonstrate how impactful a collaborative, specialized team can be for patients who have difficult and complex diagnosis, Andrea went on to share this care story:
One of the most successful cases I have seen has been while working with the providers here at Heading. A colleague of mine, a prescriber, and I were working with the same patient. The prescriber noticed that the medications they had prescribed the patient were not working well and they looked at my notes and sent me a message to do a quick call.
I was able to give my opinion that I did not see a cyclical pattern of symptoms but that there was a consistent set of issues causing chaos in her life that were causing acute stress symptoms that were insomnia, restlessness, intense emotions, impulsive temper outbursts and some self-medicating. We discussed steps forward.
And a month later I was able to go back to the prescriber and share more revelations after working with the patient for another couple of weeks. I was able to report that there might be some subclinical Bipolar Disorder symptoms there because of persistent cyclical sleep and mood changes that could not be explained because acute stress had subsided.
We are still working with this patient and the patient has started asking us to share information they forgot to tell in an appointment or therapy session. to tell one of us something and she would like the other to know. Because they have a team, this patient has become more connected in their care and is taking an active role – which is wonderful!
Living with a complex mental health diagnosis, like borderline personality disorder, comes with a long list of symptoms and struggles that severely impact the quality of a person's life and their relationships. Ensuring that the care team supporting a person's journey is specialized, collaborative, and has easy access to clear communication not only makes the patient's experience easier, it improves their ability to find healing.
People struggling with mental health disorders, and their loved ones, should feel confident in asking their doctor about how they approach care when it involves multiple providers. Finding the right team of providers who make it a priority to maintain open communication and collaboration helps a patient achieve the best outcome possible.