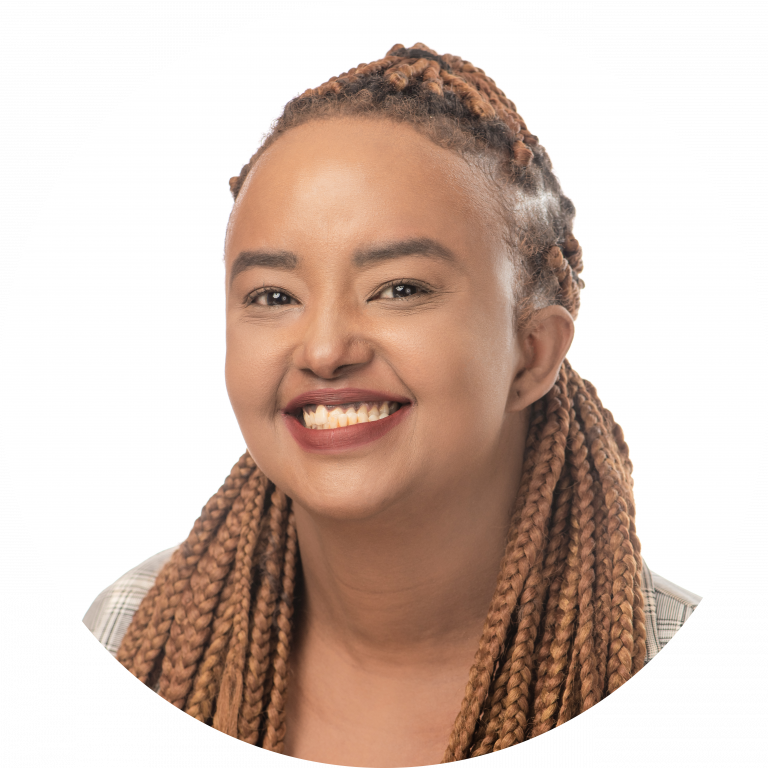 Care Insights: Multicultural Care for International Women in the U.S. with Asha Hussein, LPC
Having a Multicultural Approach
March is International Women's Month, a time dedicated to place attention on all of the contributions that women have made and causes important to gender equity and equality. As the month comes to a close Heading took the time in this edition in Care Insights to speak with multicultural counselor and therapist, Asha Hussien.  Asha is a Licensed Professional Counselor at Heading who sees patients virtually across Austin, Dallas, and state-wide in Texas.  
While Asha offers excellent care to patients from all genders, ages, religions, identities, and backgrounds, she has a particular expertise in offering multicultural counseling to women, especially those who have migrated to the States.
Asha discusses her own experience being a trailblazer in her own family when she decided to seek therapy for herself, and pursue a career in counseling, and how the experience of therapy is different for her female patients whose culture, family heritage, or country of origin is not the U.S.  She also offers insights for therapists who want to improve their skills in multicultural counseling.
Acknowledging Cultural Perceptions of Mental Health
A cultural acceptance of going to therapy and mental health parity itself within the medicine and insurance is still relatively new in the United States. That said, more and more, the conversation around mental health is out of the shadows. Mental health diagnoses are increasingly being talked about more openly, and there are employer anti-discrimination protections in place for those suffering from mental illness. While there is still a long way to go, for those from  countries whose cultures are not as open to discussing mental health seeking therapy may come with additional shame, embarrassment, or concern about social or familial acceptance. Asha, who emigrated from Somalia, discusses the gap in cultural acceptance between the U.S. and her country of origin as the conversation opened. 
"I studied philosophy in college and no one, at least no Somali I knew, studied philosophy. I remember my aunt said 'Asha people study science or math. What African have you ever met that does philosophy? How are you gonna use that in your life?' And, so I've always been interested in social sciences about the human experience. That already had made me different in my community. But I'm happy that I did that because it showed me that there's this bigger part that we don't talk about as humans," Asha began.
Asha Hussein reflected on her unique experience within her community.  After studying philosophy in college and prior to her career as a counselor Asha also worked as a teacher for a few years, specifically in an Islamic school, where she taught middle and high school students. She observed that many of her students struggled with suppressed emotions and parental issues, which often led them to act out in the classroom. Asha felt a deep connection to her students and empathized with their difficulties. She realized that the traditional rule-based system of teaching did not work for these students and eventually left the teaching profession.
Subsequently, Asha became an ESL instructor at a college, where she noticed that there was a significant need for mental health services not only within her own culture but also within Hispanic, Asian, and Arab cultures. 
"For young people, or younger families, often they're the ones that come to America. Younger immigrants or asylum seekers often still have aging parents or extended family still struggling in their home country. So they become the beacon of hope for the whole family, and it's a lot of pressure," Asha offered. 
Overall, Asha's unique experiences have given her insight into the importance of mental health services for marginalized communities, immigrants and asylum seekers. She also offered that for international women, the problems with seeking help are amplified. Asha explained, "In Somalia, before we came here, we dealt with war and with hunger. It's a lot better now. But, dealing with the mental aftermath of the struggle is not really encouraged. As a matter of fact, it's not even discussed. That ignites my passion for mental health, especially for international women. I want to make it as normal as possible, destigmatize it."
She also shared, "Usually when I do talk to my community or other women who immigrated to the States, I tell them my own mental health story. For example, I was prescribed an antidepressant from my primary care provider, and I once told a woman from my community. She got scared for me, told me to throw it out and that it was addictive and harmful. But I don't shy away from telling my own journey so other women from communities like mine don't feel like they aren't alone in their struggle, and they don't feel isolated or ashamed or stigmatized."
Helping Women Who Worry About Family Acceptance
"In many African cultures, and where I'm from [Somalia] it's really looked down on even admitting that you have a mental health issue like postpartum depression or that you've been feeling depressed or anxious. Or, god forbid, something like bipolar disorder," Asha explained.
"As a woman's need increases the more she's likely to be outright labeled: you are crazy. But, it's not just name calling. If she's 'crazy' people might keep their distance, and just hope that the woman won't have an 'episode'. And then the woman is scared that she will lose the acceptance of her family or be ostracized in her community."
Psychology researchers argue that understanding cultural beliefs about mental health is especially important for immigrants, refugees and asylum-seekers, as there may be significant differences between dominant models of mental health and treatment in their home countries and those available in their host countries. There is a need for comprehensive investigation of the barriers to help-seeking such as financial resources and access. Experts also emphasized that taking into account perceptions of mental health and treatment is one of the principle barriers to overcome.
As an experienced mental health professional, Asha has encountered many clients struggling with mental health issues, but when she works with women from international backgrounds she knows the process may need to be slower. To demonstrate a common scenario of how the prospect of therapy could be particularly intimidating for a woman from another country, she shared a story about a patient from an Arab country whose husband was struggling to understand her struggles. "Her husband was so confused as to how to deal with the situation. From the way he was raised he feels that because she's a mother and a wife it should be sufficient for her and enough to make her happy," Asha explained.
However, Asha's patient secretly felt purposeless and struggled with perfectionism, depression, and manic episodes. She felt she was failing because she didn't feel completely fulfilled just being a wife and mother. Asha took on the role in therapy to remind her of her other qualities outside of being a mother and wife. "She had amazing qualities outside of being a mother, outside of being a wife, and I had to remind her of that," Asha said. "So with clients like that, I really take it very, very slow. So that, that way, they can process their own pain, and feelings, and struggle."
Asha noted that such situations often lead to secrecy and fear of divorce. However, her main focus is helping her clients prioritize their mental health. "For this client, she was definitely afraid that her husband would leave her. We had to sort through her priorities for feeling well and not hiding parts of herself without judgement. My client shared that her priority was to feel well, and so we started from there." Asha said.
"This isn't the case with every patient, but with her we knew that it wasn't necessarily the case that her husband is going to leave. He just didn't understand what was going on or how to help. The husbands aren't therapists. They can't know it all. And so once that becomes an understanding we could move forward. Eventually she started coming to sessions wearing makeup, with lists of the jobs she'd applied for, and ultimately got a job at Microsoft" Asha explained.
But the problems, Asha explained, are not solely with men not understanding women. In her experience Asha explained that women she's treated who come from cultures in which gender roles are strongly cemented, pressure to hide things like postpartum depression, depression, or anxiety comes from extended family members too. 
"Listen. And, listen more."
When asked about what she would recommend other counselors do if they wish to have a richer multicultural approach Asha didn't skip a beat, "I could talk all day about this topic, because it is so important."
Her first piece of advice was for counselors to take a class and additional training to gain an overview of various cultures, taboos, and customs.
Next, she said, "Listen, and listen more."
The need to listen to understand the clients' perspectives, expectations, and roles, especially gather information about their role as a woman in their culture – and their perception of these roles. Asha also reminded counselors to prioritize the client and always bring it back to them, "It's so common for the women I see to start talking about their husbands, their husband's needs, and his feelings."
Instead of focusing on their husbands or their feelings Asha suggested this redirect, "We're here to talk about what's going on with you, not necessarily about your husband or his feelings. How do you feel?"
She also cautioned against quick judgement of cultures, stating that each culture is unique and has its beauty. She said, "Just because it is patriarchal does not mean that culture is always bad or being harmful. It just means that's their culture. So your job is not to judge."
Asha stressed that understanding cultural differences and showing empathy and respect towards clients is crucial for establishing a comfortable and productive counseling relationship. She explained that even small things like direct eye contact could make some clients uncomfortable, so counselors should be mindful of such differences. She concluded, "You want to have insight into these things so that your patients feel comfortable with you. That's always the first step, no matter who you're seeing, right?"
Asha Hussein is a Licensed Professional Counselor who offers therapy to patients in Texas through Heading. Heading offers virtual therapy, virtual psychiatry, and in center Ketamine treatment in Austin and Dallas. To learn more about Asha visit her profile here.