Talking Sex & Therapy with Jestina Franks, Sex Therapist & LPC-S

Psychology, Sex, and Intimacy
Whether it's framed as a "Hallmark" holiday, or a tradition that couples around the world take seriously as a date to engage or reengage with romance, Valentine's Day raises feelings, questions, and desires to the surface for almost everyone. When those feelings, questions, and desires feel uncomfortable, painful, or completely new, it can be the very best opportunity to talk to a therapist about sexuality, and intimacy.
In this edition of Care Insights Jestina Franks shared her perspective as a counselor and sex therapist on why talking about sex in therapy is an important conversation for deepening personal understanding, and life satisfaction – whether you're coupled up or not. 
So, we talked about sex.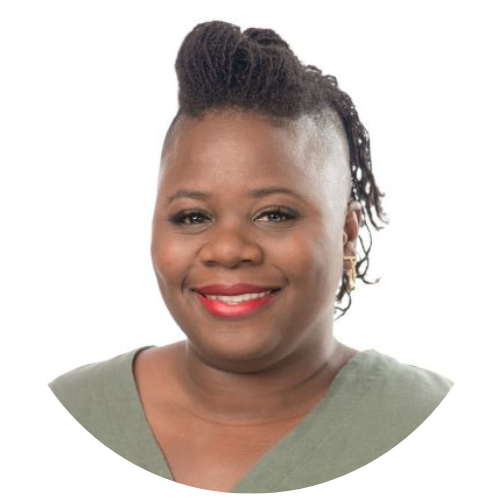 Jestina works with Heading Health, and is a LPC-S and AASECT Certified Sex Therapy who offers virtual therapy to patients in Texas. To kick off the conversation about sex and therapy, Jestina thought it was important to set a baseline understanding of why sexual intimacy is such an important topic even though it's often ignored or skimmed over in therapeutic settings.
 "Sex is an important part of who we are.  We see many images in social media and think this is what my sex life should look like and this is how I should feel when I have sex.  Those images can be further from the truth and can create anxiety.  It's important to talk with your therapist about these concerns," Jestina offered.
Sex and Satisfaction Beyond Biology
Discussing sex in the world of psychiatry often stops with conversations of physical performance, as mental illness itself and some medications prescribed to treat mental health disorders can negatively impact a patient's sex life. Be it medication side effects or the impact of long standing stress, mental health takes a toll on intimacy and sex.  Finding a balance between effective management of concerning symptoms of anxiety and depression can come with a trade off. 
"There can be some psychological barriers that can impact our sexual functioning. Also some psychiatric medications can have side effects that can affect your sexuality.  It is important to educate yourself how medications can affect your sex life, and ask questions," suggested Jestina.
"While some issues with sex and intimacy may have physical causes, very often psychological causes are at the core. Sexual dysfunction can be caused by anxiety, self-confidence issues, and trauma. These are things that are not just affecting life inside the bedroom, but also everyday. So proper screening can shed light on deeper issues that could easily be overlooked if the right questions aren't asked." Jestina shared.
The door also swings both ways as well, and collaboration between mental health care and physical health care providers is crucial for optimal care. "Mental health professionals need to collaborate with physical health providers too to ensure that sexual health issues are not medical, " she noted. "Sexuality is a part of who we are as humans, and it's not a one size fits all. It's a unique part of who we are and it's different from everyone else.  Our sexual health contributes to our overall wellbeing."
Seeing a Therapist who Specializes in Sexual Health
However, it's not always that simple as stigma around sex is still a large barrier. Jestina sees a parallel between sex and mental health in the way that culture, and the medical system, has been slow to invite an open dialogue. 
"Sex is so taboo. It's a part of ourselves that we keep hidden and don't talk about. Mental health was just like that at one point, and still is in a lot of ways. But, what a lot of patients, and even many providers, don't consider is that sex therapy is a specialization within behavioral health that is focused on sexuality and sexual functioning. While you can talk to your therapist or psychiatrist about sex, getting referred to a provider with specialized training in sex therapy offers tremendous benefit – especially for those who have experienced sexual trauma, or are seeking support surrounding their sexual orientation, sexual identity, or have had a major life experience that has impacted their experience of sex and intimacy" 
The conversation can also be much more fluid when speaking with someone trained in sex therapy because the elephant in the room isn't being ignored; it's front and center. "Sex therapists are there to educate on communicating openly and honestly with your partner, find the root of sexual issues or challenges and move towards a fullfling, and pleasurable sex life."
Something that many people are surprised to find out is that this work is not just for couples. 
Sex therapists very often work with individuals, especially when someone is working through a history of abuse or trauma, or when someone is  seeking support for issues of sexual preference, orientation, or identity, or experiencing a big life change like dating after divorce, medical illness, or another large life transition.  "Having a therapist who is sex positive, knowledgeable, compassionate, and empathetic empowers people to take control of their sexual health and wellness, and you don't have to wait until you're having sex with someone else or partnered up," encouraged Jestina.
How to Pick a Sex Therapist
Not every therapist is going to be able to offer the same level of skill as a therapist who has specialized training. For those who feel that their therapist may not able to provide support Jestina suggested asking for a referral. Jestina also empowered people looking for a sex therapist to consider the qualities that would support them best, "Sex therapists are trained to help process concerns such as low libido, mismatched libidos, lack of desire, pain during sex, erectile dysfunction, sexuality and identitiy, and alternative relationships such as polyamay or open relationships and a host of other sexual health or wellness concerns," Jestina explained.
"I would encourage people to ask questions and advocate for yourself. You can ask about a therapist's education and qualifications. For example some sex therapists are AASECT certified which means they have gone through extensive training. You also will want to know if the therapist has had experience working with a population similar to yours."
Cultural sensitivity and community experience can have a positive impact in building rapport, and people may with to seek out sex therapists within or allies of the LGBTQIA+ community, have experience working with people who have a history of sexual abuse, or people experiencing issues with sex and intimacy post divorce or loss, and aging populations may want a therapist who has insight in maintaining a positive sex life in their golden years. According to Jestina sex therapy needs to be culturally sensitive, and inclusive, otherwise it will completely miss the mark.
"There's a need for therapists who want to get more training in sex and intimacy. For those interested in the field I would encourage them to check their bias at the door. What appeals to a client may not appeal to you, but it's not your job to judge. Those unique desires and preferences may be key pieces to that individual's overall identity and experience of the world. It's a sex therapist's job to guide and support the healthiest and most authentic experience of sex and intimacy for the person they are helping," concluded Jestina.
And, for those still nervous to talk about sex during therapy, or unsure of the benefits, Jestina had this to say, "Seeking professional help can give you the tools and resources to process what you have experienced. [Sex therapy in particular] will give you a safe space to process your trauma, learn coping skills, explore ways to feel safe in your body, learn how to create and set boundaries, and use positive communication skills."
Important skills for everyone – no matter their relationship status.
For those interested in learning more about sexual health, sex education, and sex therapy, the American Association of Sexuality Educators, couselors, and Therapists has resources for patients and providers at AASECT.org
Want to find out if Heading is right for you?
Complete our consultation form and an intake specialist will get in touch.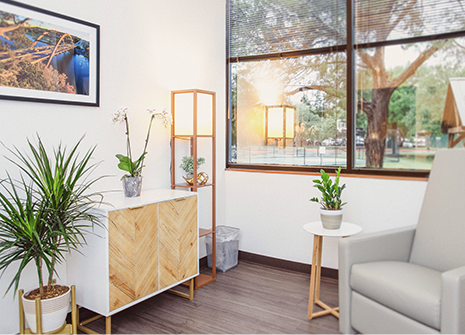 Schedule your consultation