The Irreplaceable Benefits of Receiving Ketamine in a Center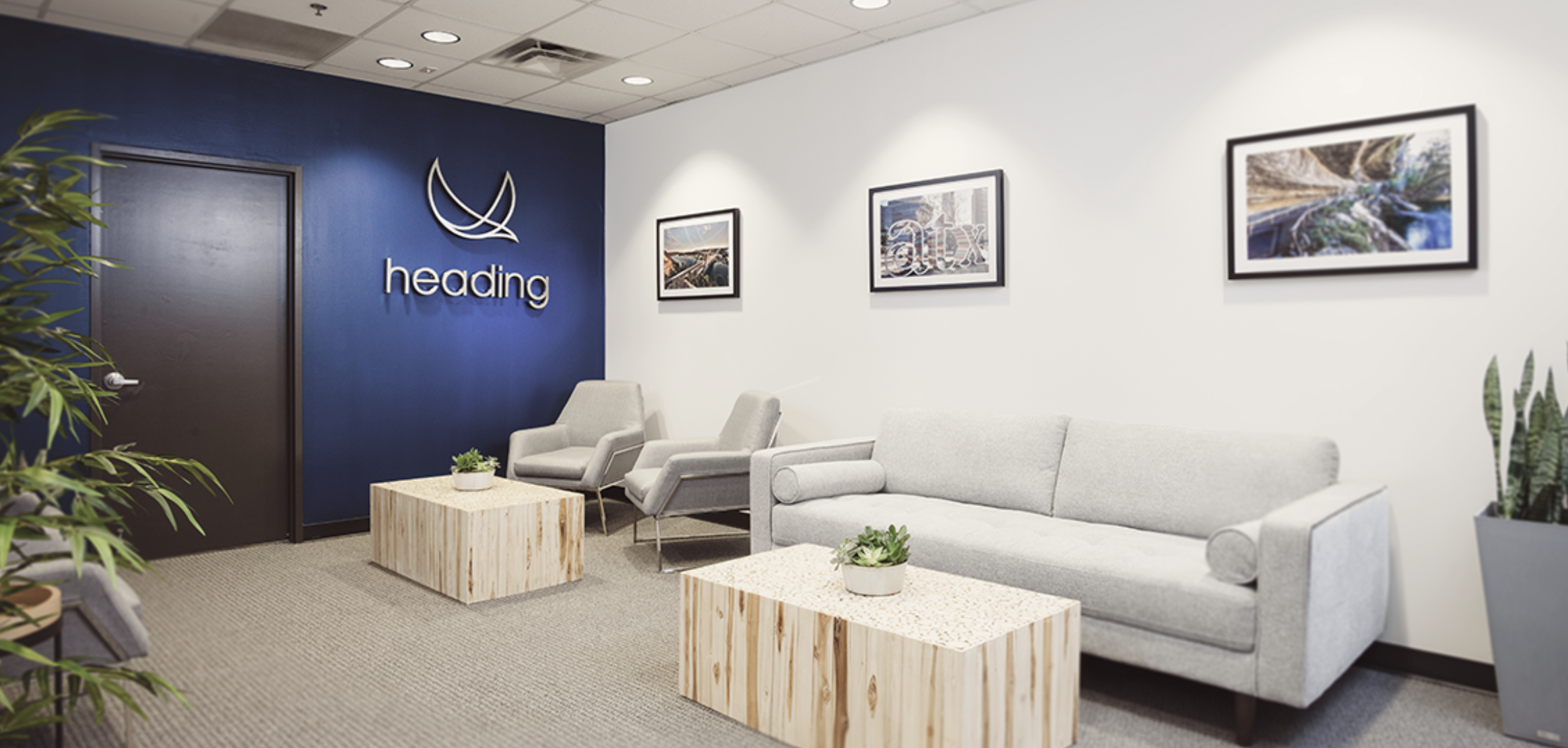 Unlike with most antidepressants, patients considering ketamine have to consider different methods of receiving the medication as well as the location for treatment: at home or in a clinic under the supervision of a medical professional. 
While at-home treatments have the advantage of convenience and accessibility, there are aspects of the in-clinic process that cannot be duplicated at home. Some experts even argue an in-clinic treatment is essential for safety and efficacy.  From the added sense of security to access to a well-oiled integrated care team, every part of the in-clinic experience is thoughtfully designed to optimize therapeutic outcomes.
By exploring the benefits of in-clinic treatments below, you'll be well-suited to make an educated decision on which option is right for you.
Access to Different Ways of Taking Ketamine
Ketamine is available in several forms or routes of administration, including oral tablets, nasal sprays, and IV infusions. While oral tablets are commonly prescribed for at-home use, others must be administered at a clinic. At Heading, we offer Spravato® (intranasal esketamine) and intramuscular (IM) ketamine. In both instances, you need a medical provider's support and supervision.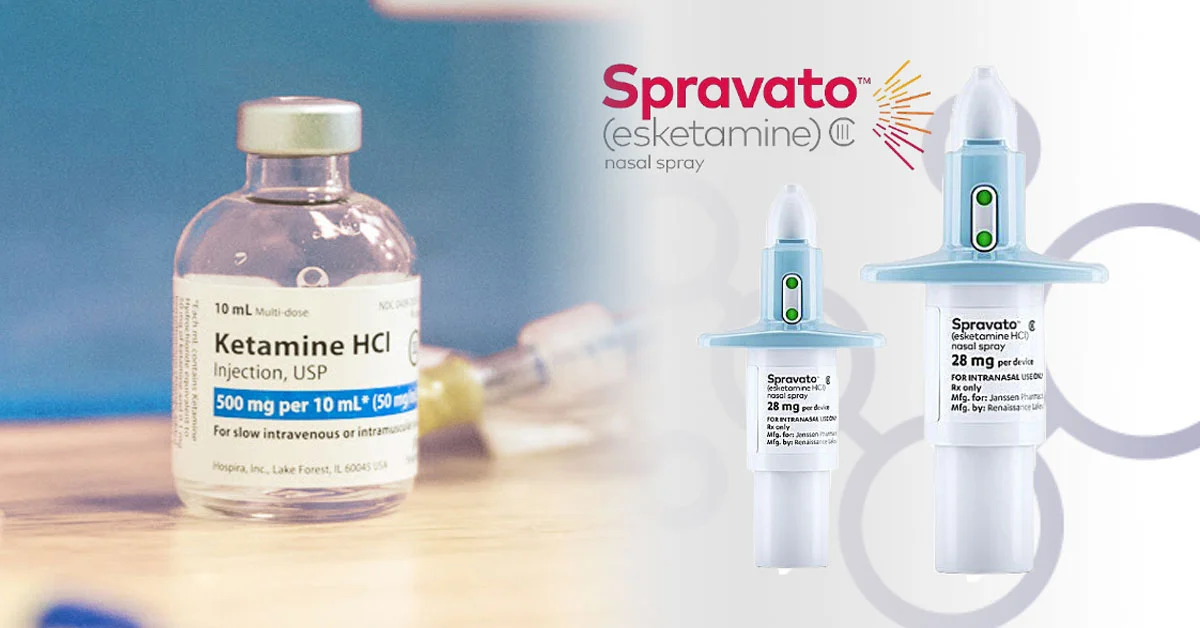 "Each method of receiving ketamine treatment has its benefits and drawbacks, many of which are unique to individual patients," shares Dr. Tyson Lippe, an Austin-Texas-based psychiatrist here at Heading Health. "However, patients taking Spravato®, which is FDA-approved to treat treatment-resistant depression, will need to come into the clinic – it's a requirement." 
Dr. Arif Noorbaksh highlights that cost is a key reason in favor of having access to all the ketamine forms and routes of administration.
Spravato®, which is delivered intranasally, is FDA-approved to treat treatment-resistant depression. And for the vast majority of these patients that we see at Heading, this also means that insurance will play a part in covering the expense. 
While our team at Heading has worked hard to ensure we can also provide coverage for IM ketamine, we are unique in this respect. At other clinics, Spravato® may be a patient's best bet for getting their treatment covered.
Optimal Set and Setting
With any intervention that has the potential to produce psychoactive effects, the set and setting (i.e., the patient's mindset and treatment environment) are vital. Most immediately, how you feel going into the treatment can impact how you feel during it. If you go in confident and calm, you'll be more likely to have a pleasant experience.
Aside from being valuable in its own right, positive ketamine experiences can result in other good outcomes. For example, studies have found that pleasant ketamine experiences are associated with better treatment outcomes, while scary ones can undermine ketamine's antidepressant effects. 
While everyone has their own unique preferences regarding set and setting, an environment that supports feelings of safety and security is essential. Ketamine treatment centers are well-equipped to provide this. With physicians and therapists on-site, patients can feel confident that a competent professional is there to help. As Dr. Noorbaskh shares:
Patients receiving ketamine in a clinic or medical center receive an entire team of people who are supporting the best possible outcomes. Safety is, of course, paramount. Patients also take comfort in knowing that they have a medical team who can immediately make them more comfortable and answer any questions or concerns they may have in real-time. And these are also the same people you will see time and time again. Developing therapeutic relationships requires trust, and building trust over time with your care team enhances the experience. 
Being in the hands of a team of professionals isn't the only way clinics can support a positive mindset. Clinics often take great care to design the treatment rooms so they are conducive to feelings of calmness and relaxation. For example, they may include soft ambient and natural lighting, cozy chairs, fresh greenery, and ample space to help you settle in and focus on your journey.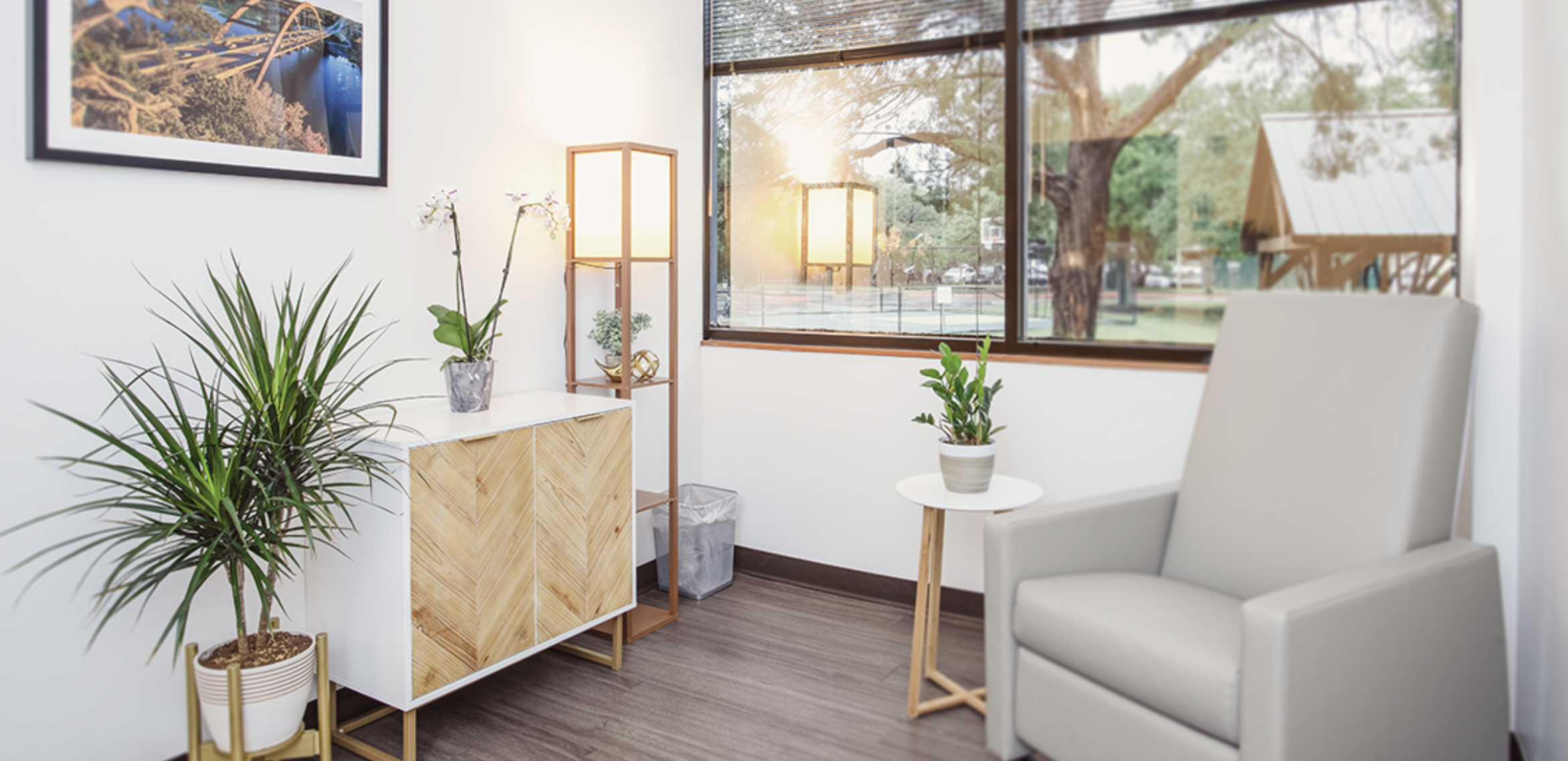 Close Provider-Patient Relationship
At-home ketamine therapies are sometimes paired with telehealth tools to help guide patients through their treatments. However, while telehealth increases access and flexibility, there are situations where in-person treatments offer irreplaceable benefits, especially for individuals experiencing loneliness and isolation. As Dr. Tyson Lippe shares:
I see patients through telehealth, and I also see patients in person. Telehealth certainly increases accessibility, which is incredibly valuable. That said, loneliness and isolation are significant mental health concerns. Anytime we are able to connect directly with people who truly care about our health and well-being, there is a benefit. Offering care in a more hybrid fashion with telepsychiatry and in-clinic treatment administration opens up accessibility while also maintaining great care.
Behavioral Activation
Aside from helping patients combat loneliness and isolation, in-person treatment centers can lead to better outcomes simply by providing patients with a regularly scheduled outing and a chance to interact with friendly staff. In fact, in one evidence-backed form of psychotherapy called behavioral activation, practitioners help patients engage in pleasurable activities that get them moving and socializing to alleviate symptoms of their depression. 
By offering patients a reason to go out, enjoy the company of physicians they've grown close to, and undergo a relaxing treatment on a consistent basis, ketamine clinics are able to supplement the therapeutic effects of ketamine itself with the benefits of behavioral activation. 
Comprehensive, Integrated Care
Ketamine often works best when combined with other interventions. For example, Janssen Pharmaceuticals, the maker of Spravato®, recommends combining the treatment with an oral antidepressant. Similarly, researchers have found that psychotherapy can extend the therapeutic effects of ketamine. 
Dr. Noorbaksh highlights how, for a holistic approach to work seamlessly, providers from different disciplines and areas of expertise must develop close working relationships that facilitate the delivery of comprehensive, integrated care. 
An important aspect of medicine is developing relationships with other healthcare professionals. At Heading, our approach is hybrid with telehealth for psychiatry and therapy services and in-person visits for interventional treatments like TMS and ketamine. When it comes to combining services, I don't have to go far to help my patients find great therapists. I'm able to directly communicate with my patients' therapists, nurses, and care coordinators. Direct communication means there's less time that my patients and I are waiting for treatment notes to be reviewed or changes in care to take place.
Accountability
Though ketamine can alleviate symptoms far more rapidly and with less frequent maintenance than other interventions, repeated visits are often necessary to sustain the full benefits of the treatment. However, the mental health conditions that ketamine can be used to treat can make it more difficult for patients to stay on schedule.
When asked how in-person treatment centers are well-equipped to address this issue, Dr. Noorbaksh emphasized the value of the interpersonal connections and support patients receive from their care team.
The human interaction and support patients receive from the clinical team during treatment are tremendously valuable. Psychiatric care nurses, medical assistants, and the psychiatrist providing care all get to know their patients and facilitate touch points that simply can't be replicated in the same way remotely.
In other words, providers at in-person treatment centers can draw on their close connections with and deep understanding of their patients to help mitigate any motivational barriers to receiving treatment. 
Aside from interpersonal connections, clinics are well-equipped to take over the logistical obstacles that might otherwise make scheduling and receiving treatment overwhelming for individuals suffering from anxiety and depression. Dr. Lippe shares that:
Mental health conditions like anxiety and depression can make it hard to keep engaging in activities that are beneficial to health and well-being. But having a clinical team that schedules appointments, offers reminders, and conducts follow-up visits helps keep patients on track. This is vital as we know that staying on track with treatment and in therapy can lead to faster and more durable outcomes. 
Finding the Best Option for You
Ketamine is a powerful psychiatric intervention that can alleviate symptoms of the most severe cases of depression. Specialized clinics designed to optimize each part of the treatment process are likely the best place to undergo ketamine therapy and maximize its therapeutic potential. Some of the most important benefits treatment centers are better suited to provide include:
The ability to choose the most effective and affordable type of ketamine and route of administration

A tailored environment carefully crafted to support feelings of confidence, safety, and security

Close patient-provider relationships that use the power of social connection to build on ketamine's effects

Behavioral activation through consistent appointments, which provide individuals with depression with a regularly scheduled relaxing outing and the opportunity to socialize

Comprehensive, integrated care supported by efficient communication among healthcare professionals

Added accountability due to interpersonal connections with staff and a competent team ready to take care of all the logistics of planning appointments.
Want to find out if Heading is right for you?
Complete our consultation form and an intake specialist will get in touch.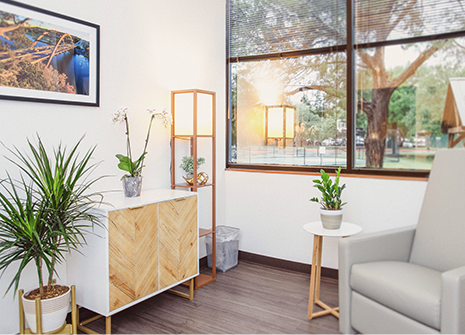 Schedule your consultation