FDA Approves Fast-Acting Antidepressant: Auvelity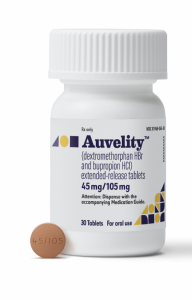 On August 19, the U.S. Food and Drug Administration (FDA) approved Axsome Therapeutics' Auvelity for the treatment of major depressive disorder (MDD) in adults. This new drug has several significant benefits over traditional antidepressants, making it an exciting advancement that offers new hope for individuals struggling with depression.


Here are six key takeaways.
#1: It's Rapid Acting
One of the main drawbacks of many oral antidepressants is that they can take a long time to work. For example, selective serotonin reuptake inhibitors (SSRIs), like Zoloft, Prozac, and Lexapro, can take four to six weeks before they even begin to take effect.
Given how debilitating depression and anxiety can be, rapid symptom relief is critical. Initial studies indicate that patients taking Auvelity showed improvements in depression severity scores in as little as one week.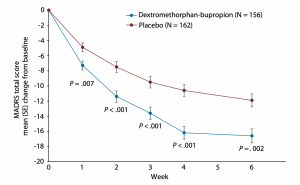 #2: It Works Through a Novel Mechanism of Action
The standard array of antidepressants works primarily on one or more of three of the brain's chemical messengers: serotonin, norepinephrine, and dopamine. More specifically, they increase the amount of these neurotransmitters in the space between neurons (nerve cells in the brain that receive and relay information to each other).
Auvelity contains two compounds, bupropion, and dextromethorphan. This treatment combination works by inhibiting N-Methyl-D-aspartate (NMDA) receptors, which increases the intracellular levels of glutamate, an excitatory neurotransmitter found throughout the central nervous system (CNS). This increase in glutamate causes the release of another chemical called brain-derived neurotrophic (BDNF) factor, which may help symptoms of depression by allowing neurons to form new connections more easily.
#3: It Can Be Taken Orally
Auvelity is the first FDA-approved NMDA antagonist for depression that can be taken orally as opposed to intravenously (through an IV), intramuscularly (injected into the muscle), or intranasally (sprayed into the nose). While these alternative routes of administration have their advantages, some may feel they lack the convenience of a pill that can be taken in the comfort of one's home.
#4: It is Not Associated with Weight Gain or Sexual Dysfunction
Even when the standard antidepressants are effective, they can come with side effects that lead patients to discontinue them despite their therapeutic effects.
Likely due to its novel mechanism of action, dextromethorphan-bupropion was not found to be associated with weight gain or sexual dysfunction, two of the more commonly experienced side effects. Additionally, the clinical trials found that, unlike ketamine or Spravato (intranasal esketamine), dextromethorphan-bupropion did not cause transient psychotomimetic effects (i.e., delusions, delirium, perceived distortions of space and time, etc.). 
#5: It Can Be Used as a First-Line Treatment
Though there are other treatments for depression that work through novel mechanisms, such as Spravato and TMS, they are approved by the FDA for treatment-resistant depression (i.e., depression that has not responded to multiple oral antidepressants).
A lack of FDA approval often results in a lack of insurance coverage. This means patients who would prefer to try one of these novel treatments but have yet to undergo a series of trials with standard oral antidepressants must first wait through weeks or months of potentially unsuccessful treatments.
Auvelity changes this. Because it is FDA approved for major depressive disorder full stop, doctors can use it as a first-line treatment for depression before a patient has tried other antidepressants.
#6: It is Not the Same as Ketamine or Spravato
While ketamine, Spravato, and Auvelity are all NMDA antagonists, Auvelity is unique in ways that makes them difficult to compare. For example, Auvelity exerts its NMDA antagonism continuously but at a lower level of intensity. In contrast, ketamine and Spravato cause a flood of glutamate in a relatively short period of time. The differential effect of this on treatment outcomes is not yet known, as no studies have compared these medications directly. 
Talk with your doctor to determine whether this treatment is right for you, or you can schedule an appointment with one of our team of psychiatrists or therapists to advise you on this or any other potential treatments for depression, including ketamine, Spravato, and TMS. Call us at 805-204-2502 or request an appointment here.
Want to find out if Heading is right for you?
Complete our consultation form and an intake specialist will get in touch.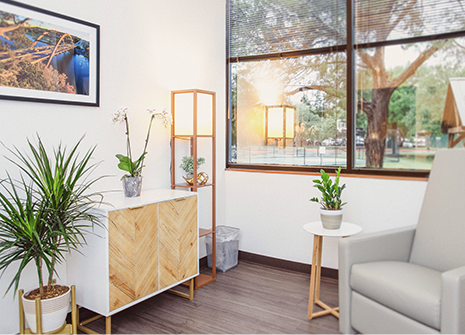 Schedule your consultation