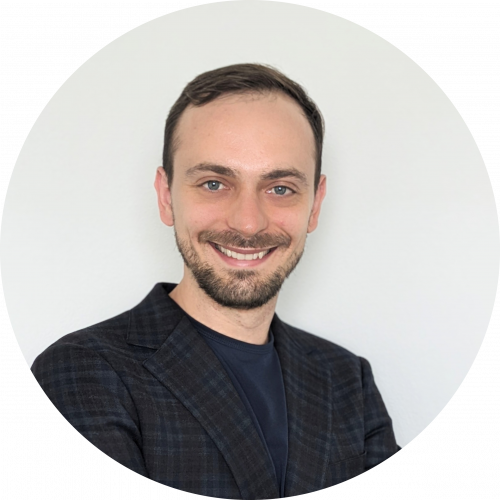 Dr. Vescheslav Fedorchenco
In his work Dr. Fedorchenco combines 3 pillars of evidence-based medicine, that is, research available up to date, his own clinical experience, and values and desires of his patients. Through comprehensive assessment of each person's unique situation, Dr. Fedorchenco aims to develop a clear and concise plan that is in accordance with his patients' individual circumstances. This process is usually collaborative with patient being an active participant. Interventions often include careful consideration of medications, with benefits and risks extensively discussed, psychotherapy, and potential rearrangement of external circumstances, known to have effect on our mental well-being. These are, among others, stress, sleep, level of physical activity, and individual psychological traits. Dr. Fedorchenco firmly believes that empathic listening with the goal of understanding his patients' perspectives and experiences is a necessary foundation that in itself can lead to positive change.
After graduating LSU School of Medicine in New Orleans, Dr. Fedorchenco attended General Psychiatry residency in Austin, Texas, followed by fellowship in Addiction Psychiatry at UTSW in Dallas. He is board-certified in psychiatry, pending board-certification in addiction psychiatry. He gained additional certification in cognitive processing therapy. His areas of interests are far-reaching and include history of psychiatry, psychotherapy and novel approaches to treatment of mental health issues.
ADHD | Anxiety | Anger Management | Bipolar Disorder | Borderline Personality Disorder | Chronic Illness | Depression | Grief | PTSD | Suicidal Ideation | Trauma
Addiction | Alzheimers | Chronic Illness | Chronic Pain | Mood Disorders | Personality Disorders | Sleep or Insomnia | Stress Management | Substance Use | Suicidal Ideation | Suicide Prevention
Behavioral Health Systems | Blue Cross Blue Shield | Bright Health Group | ChampVA | HealthSmart | Medicare | Molina Healthcare | MultiPlan | Sana Health | United Healthcare